It's Family Literacy Day!
The best way to make your kids smart is to read with them. SCIENCE says so. I'm a librarian, I know all about this shit.
That being said, some children's books are terrible (I'm looking at YOU, Dora the Book Series). I want you to enjoy reading time as much as your kids do, so here are my favourite children's books for reading aloud.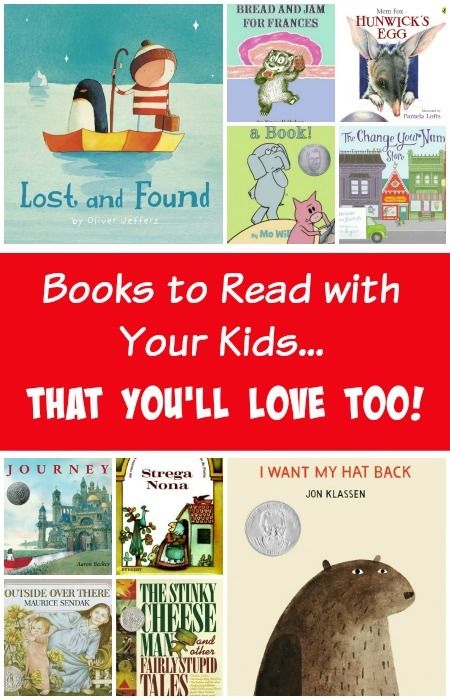 Evaluation Criteria
Nothing dies
It does not make me want to vomit
Great story
Fucking awesome pictures
BEST BOOKS TO READ ALOUD WITH YOUR KIDS
Journey by Aaron Becker
This book has no words, but that's actually great for kids who are intimidated by reading. It's also a fantastic opportunity to build their storytelling skills. The incredible illustrations tell the story of a girl who goes on an adventure with her trusty crayon.
We Are in a Book by Mo Willems
For kids who are learning to read, the
Elephant & Piggie
series is THE BEST. Most "early reader" books suck, but these are really funny. In We Are in a Book, Elephant and Piggie look out at you: "Look! A Reader!" Then they make you say words like "banana," just for kicks.
The Change Your Name Store by Leanne Shirtliffe and Tina

Kügler
Wilma Lee Wu has decided that she is tired of her name, so she seeks out the Change Your Name Store. There, she tries on new names and travels around the world to see how they fit. My kids request this one all the time!
I Want My Hat Back by Jon Klassen
Kids will figure out where the bear's hat is long before he does. When he finally figures it out, the bear's revenge on the hat thief will make you laugh just as hard as your kids. I LOVE this book.
Hunwick's Egg by Mem Fox
When I was a Children's Librarian, I read this book for storytime ALL THE TIME. Because it's so awesome. The illustrations of Australian animals are incredible. Kids are also entranced by the mystery: what's inside the egg that Hunwick finds? Will it ever hatch? The ending is insanely sweet.
Outside Over There by Maurice Sendak
Everyone loves
Where the Wild Things Are
, but Sendak once named
Outside Over There
as his favourite book. It's the story of a young girl whose little brother is stolen by goblins. Naturally, it's up to her to track the goblins and save her brother. It's a little intense for kids under 4, but for older kids, it's a wonderful story of sibling love.
The Stinky Cheese Man and Other Fairly Stupid Tales by Jon Scieszka
Older kids will be howling with laughter over this collection of very short fractured fairy tales. Scieszka is known for his offbeat (sometimes dark) sense of humour, and this book shows it off perfectly.
Bread and Jam for Frances by Russell Hoban
Frances will only eat ONE THING for any meal, ever. Sound familiar?
Strega Nona by Tomie dePaola
This classic story is about a witch with a magic spaghetti pot and the dope who doesn't know how to turn it off. My kids love seeing the noodles spilling down the hillside, and the "punishment" at the end certainly fits the crime.
Lost and Found by Oliver Jeffers
One day, a penguin shows up on a boy's doorstep. He checks with the Lost & Found, but no one has lost a penguin. So they take a boat to the South Pole, where the boy discovers that the penguin was never really lost after all. This is one of those books that makes me cry, but in a good way.
Note that The Giving Tree (Shel Silverstein), a popular choice on kids' reading lists, is NOT on this list. There's a very good reason: that book is fucking depressing.
What are your favourite books to read with your kids?